We have now a new interface for our deposits page. We wanted to make it easier and more intuitive for you, in a manner you can get a better experience using Fairlay.com.
To reach the new deposits page, you have to login and click on your username to open up the menu, and then select Deposit.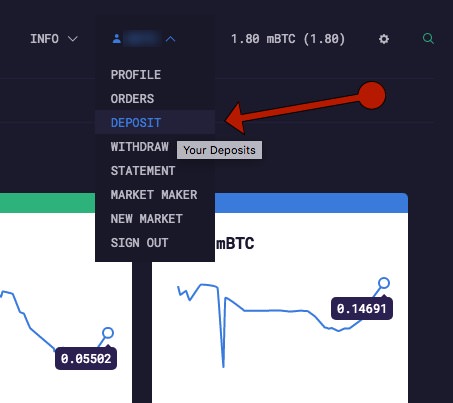 The Deposits page will load and you will able to see the altcoins you can deposit, your wallet address and its QR code (so you can scan it instead of typing), your total and available balances.

To make your deposit, you now have to select the cryptocurrency you wish to complete the operation and the correspondent wallet addresses will be listed. You can also generate a new one if you wish. At this moment we operate with Bitcoin, Ethereum, Litecoin, DASH and Bitcoin Cash.


For your convenience, all wallet addresses you've already used are shown in this drop-down menu.
Now you have your wallet address and you can proceed with your deposit, using the altcoin of your choice.
Your deposits history will be kept in our records and shown below in the page after they are processed.
If you need any assistance performing this action, don't hesitate to contact us via support.